"Satellite Navigation and Location Based Services are booming! Due to the ever-increasing development of the GNSS technology combined with clustered clouds of all kinds of (geographic) data, the opportunities for Dutch companies seem to continue to increase, both on the domestic as well as the international market. It is clear that the involved Dutch chain lacks a proper roadmap in this regard. Therefore, the idea is to create – together with the chain – a sound business & technology roadmap regarding these future developments. In this context, we would like to invite a mixed group of parties, whose core business lies at different levels within the chain.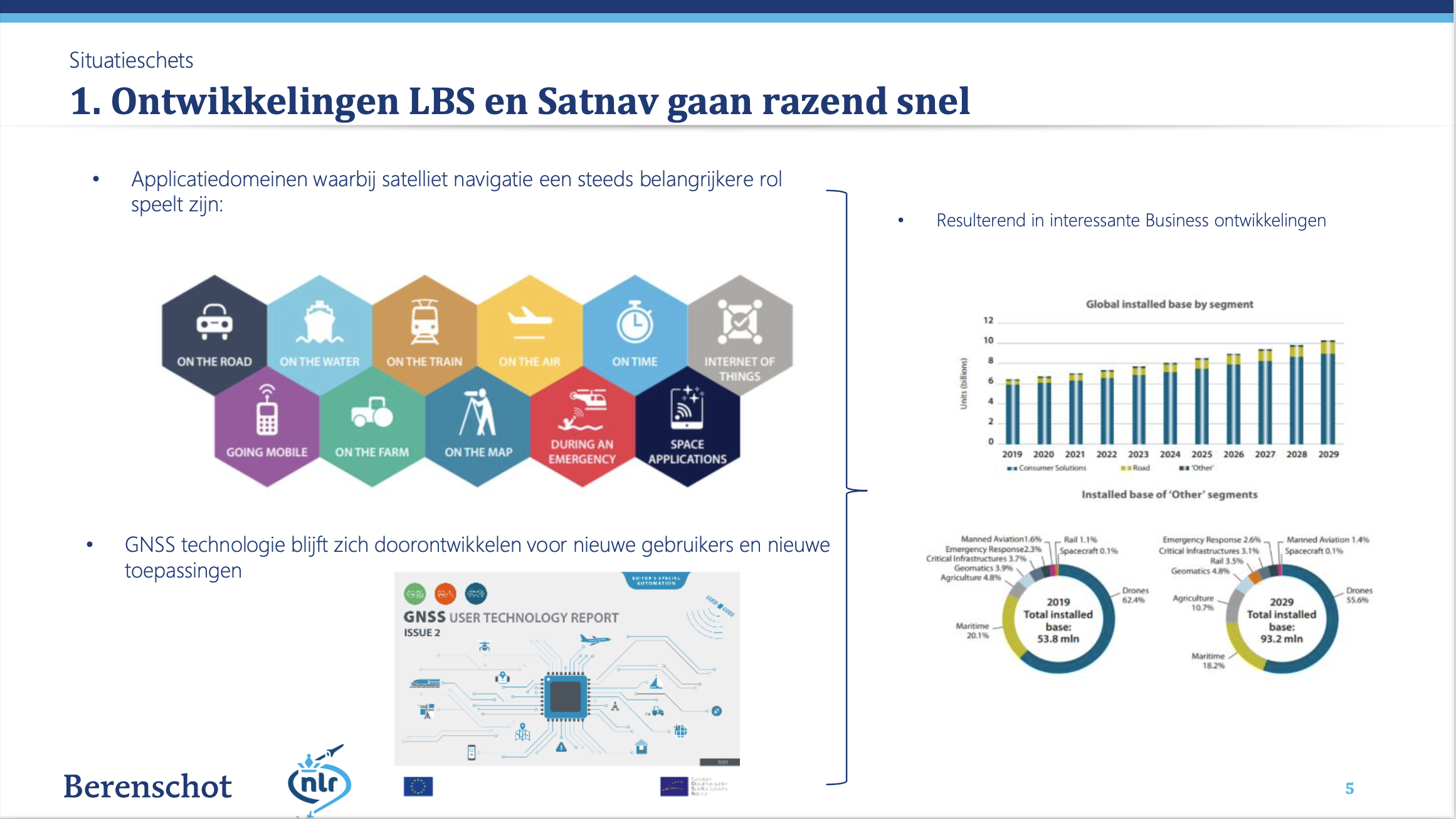 The Business & Technology Roadmap has the following functions:
Determining what the future looks like in terms of business opportunities for the participating parties.
(extended version, only available for participants)
Putting this segment of the sector on the map on a local level at the top sector High Tech Systems (short summary for the public).
Creating opportunities for individual or collective R&D developments after this roadmap (participants and missing competencies).
Meeting each other in the chain. Even in these digital days a focused course may generate new business partners.
Berenschot and NLR have joined forces here. This is not a first as both parties have already done a joint project for the GSA in Prague. Berenschot's contribution involves the group roadmap experience, while NLR is satellite navigation expert."