Through a contribution by the Nationaal Programma Groningen (NPG) and in collaboration with Hive.Mobility and the Provincie Groningen, a Hydrogen Drone has been purchased from the HyFly company by Drone Delivery Services (DDS). This was announced last Thursday at the New Energy Forum – an event revolving around breaking down barriers regarding the energy and mobility transition.
The purchased Hydrogen Drone is the first one ever developed and built by the Northern Netherlands manufacturer HyFly. Applying a Hydrogen Drone for sustainably transportation of medical freight has never been done before in Europe. Drone Delivery Services aims to be the first company to realise this feat.
Just like Drone Delivery Services the start-up HyFly from the city of Drachten envisages a sustainable society by launching hybrid drones, which have vertical take-off and landing capability, yet otherwise perform like a normal plane during flight. These crafts, which can fly on green Hydrogen, are thus a perfect alternative for fossil fuel driven aeroplanes and helicopters.
Under the moniker @north, the Province of Groningen is implementing a programme together with the Province of Drenthe and the Province of Fryslân revolving around autonomous transportation. In addition to testing on water, road and rail, our research also includes autonomous flying. Within this programme Drone Delivery Services will be focusing its efforts specifically on testing as well as validating autonomous flying technology. This refers to innovative solutions such as smart and sustainable transportation of medical supplies or emergency deliveries by drones. This programme includes mapping out suitable flying routes in rural areas in our three northern provinces as well as in the Wadden Sea Islands area.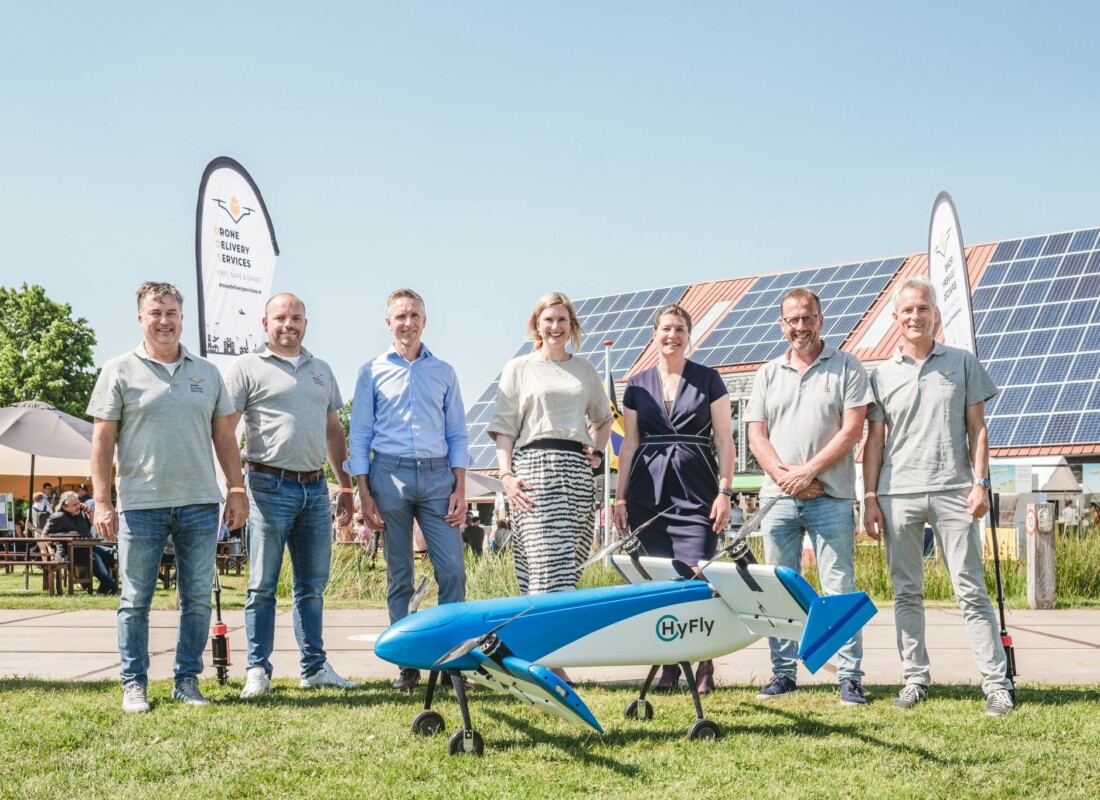 Source:
https://www.linkedin.com/posts/drone-delivery-services_waterstofdrone-duurzaam-mobiliteit-activity-6946072534081540096-PJu7