At Groningen Airport Eelde (GAE) drones have been tested for some time now. These tests are conducted in collaboration with DroneHub GAE Foundation and are supported by the three Northern Provinces. Recently Europe has announced that the member states have reached an agreement regarding the specific properties of a new airspace class specifically geared towards long distance drone flights.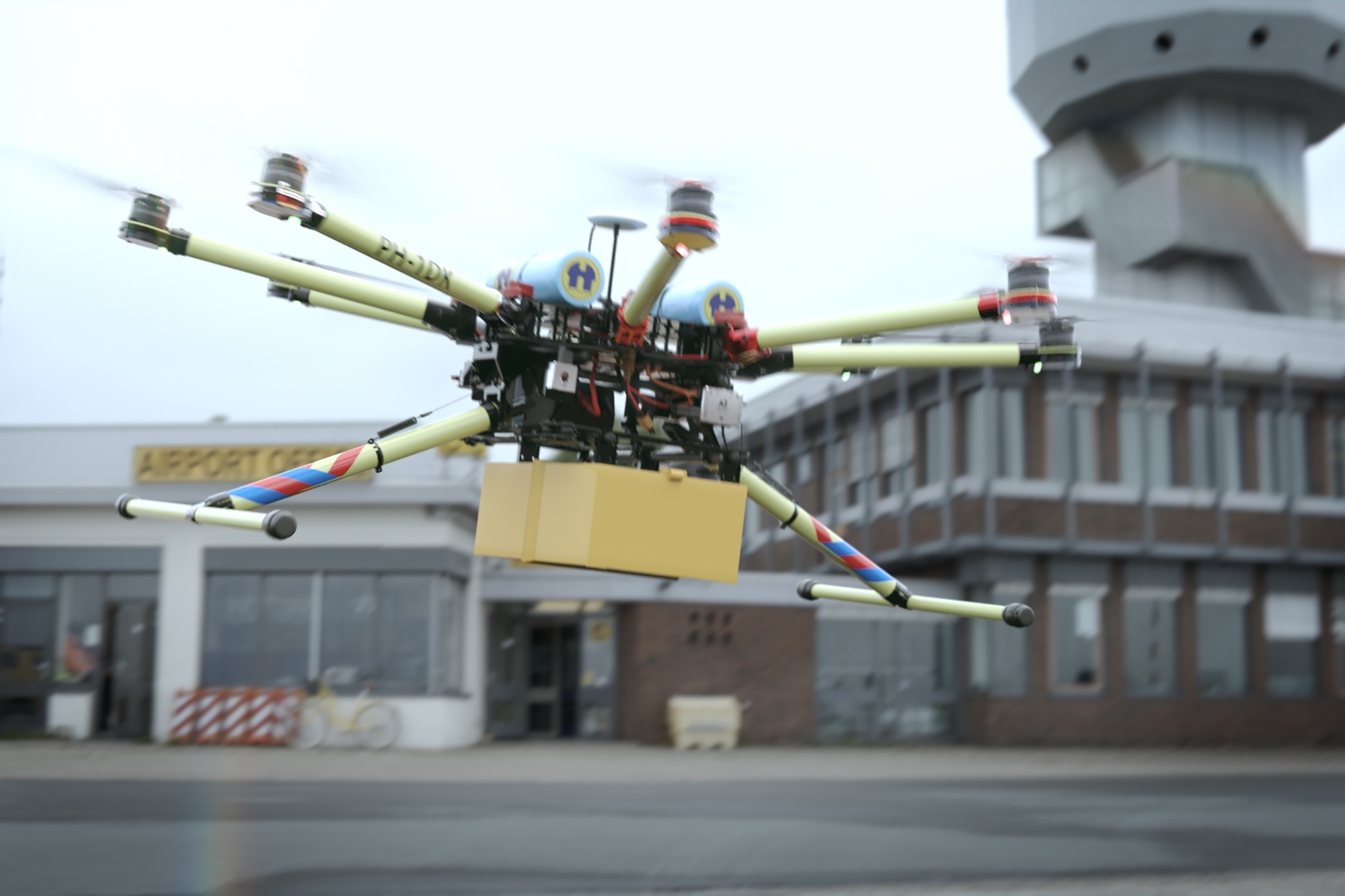 Due to this development, legal grounds have been put in place which shall allow drone innovation to really take off in Europe. Yet, there still is some work to be done over the coming years such as technique testing, establishing procedures particularly in order to guarantee safety both in the air as well as on the ground.

Egbert Swierts of the DroneHub GAE Foundation and owner of a drone academy at Groningen Airport Eelde: ''Everywhere around the world we are seeing drone applications getting a lot of space, allowing them to innovate more rapidly and thus offer an increasingly greater contribution to society and economy. With this great step forwards we hope to keep up with the rest of Europe. Yet our message in this respect to our Government is that the Netherlands really have to take action."
During a working visit of Mark Strolenberg (candidate Member of Parliament for the Dutch political party VVD) views were exchanged regarding the opportunities offered to the Netherlands and especially to the North in this context. Mark Strolenberg: "I have just seen a demonstration by a local start-up called Drone Delivery Services, they are ready and eager to offer their logistic services at Groningen Airport Eelde. National politics do recognise these innovations, as is evident from the Civil Aviation Policy Memorandum 2020-2050, yet the North needs the help of its central government in order to speed things up in the Netherlands. The North offers great opportunities to implement innovations regarding autonomous transportation and sustainability. To this course I shall be committed during my coming years in Parliament."
Video of Mark Strolenberg's working visit to Groningen Airport Eelde.