With the Interreg project Surflogh the Province of Drenthe is exploring whether drone delivery to regional hubs in its rural areas could be feasible in the future and as such offer an alternative to road transport.
The project includes a demonstration (flight) of a delivery by drone to a parcel locker at one of Drenthe's mobility hubs. To this end a MVP (Minimum Viable Product) is currently being developed. A demonstration of the latter should offer future clients just enough insight into this delivery service's potential added value. With the thus by this demo generated feedback the Province of Drenthe aims to encourage market players to further develop such a service and determine the required concrete follow-up actions needed in this context.
In general, a major desired effect of this project is to provide inspiration. The Province of Drenthe indeed hopes to challenge entrepreneurs, (local) authorities and other social parties to initiate all kinds of innovations in this field.
The sub-objectives of this research include:
structurally reducing CO2 emissions;
increasing safety levels in these areas via less or other types of transportation;
exploring technical opportunities.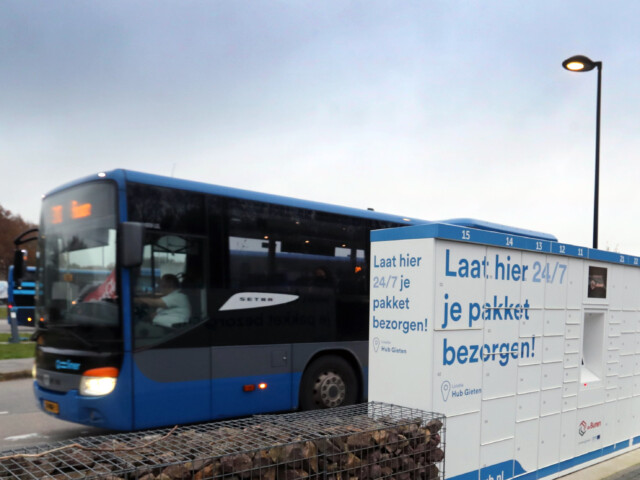 ---
Dit project wordt mede mogelijk gemaakt door