The Northern Netherlands are the perfect Dutch region for testing shuttles and other self-driving vehicles in rural areas. Precisely in this region steps can be quickly taken development-wise, while it also represents an area which can benefit most and thus has the greatest demand for autonomous transportation on the road. In order to accelerate this rural development, the region aims to point to as many interested parties as possible the opportunities in the Northern Netherlands as well as to have them jointly collaborate in their efforts. Thus allowing a faster trajectory towards upscaling and projects which are to become a structural part of the whole mobility system.
Projects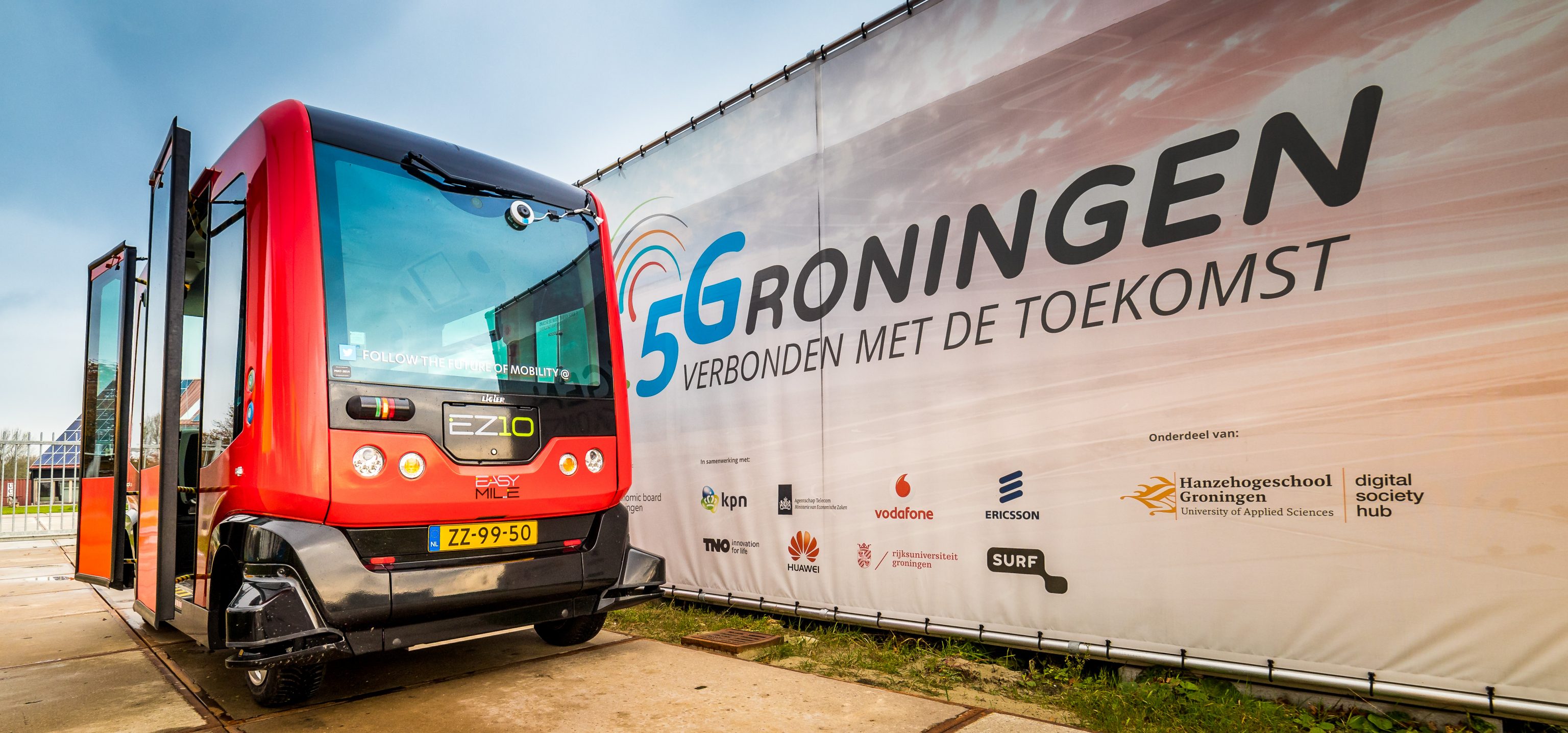 Providers
Also interested in a pilot in the Northern Netherlands?
In order to integrate autonomous transportation into our existing public transportation system a joint strategy has been outlined by the central government and regions in the Toekomstbeeld OV 2040 (Public Transport in 2040 – Outlines of a vision for the future). In this document autonomous shuttles are specifically highlighted as well as the significant potential of Northern Netherland's rural areas in developing this vision. Within our projects, we are – among others – focussing on enhancing the speed and development of business cases.
Recent news
'Autonomous transportation is in essence merely a veiled way of cutting costs.' By posing daring arguments like this, five panellists with an expertise within different transportation modalities were invited to the New Energy Forum to discuss the future of autonomous transportation. What are its biggest challenges? And is the whole concept of autonomous transportation even…

With a small passenger car that can drive up to 72 kilometers per hour without a driver and is stopped remotely, the province and partners are taking a new step in the development of autonomous transport on the road this autumn. Hive.mobility partners province of Groningen and robotTUNER, together with DroneHub GAE, used an old…

New autonomous shuttle pilots are scheduled to be conducted in the municipalities of Bourtange and Midden-Groningen.
Frequently Asked Questions
Companies
Most countries have their own national administrative bodies, authorized for conducting motor vehicle type approvals. In the Netherlands this is the RDW (the Netherlands Vehicle Authority). The RDW also registers the license plates of vehicles.